SOLVING ALL YOUR WORK BOOT PROBLEMS
---
The "TANK" Construction boot.
---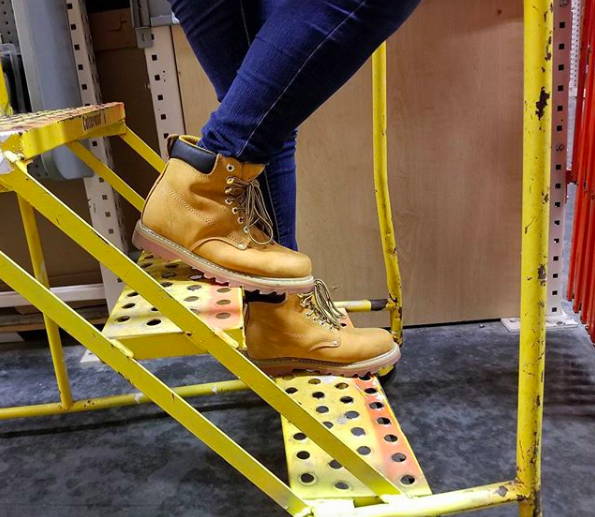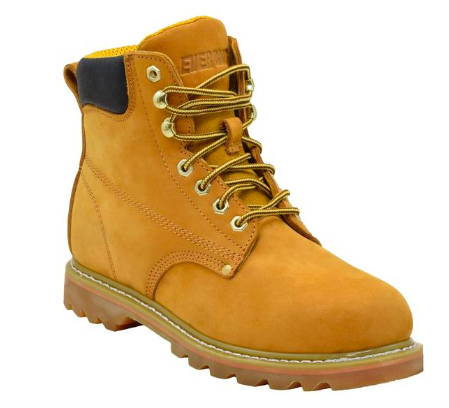 EVER BOOTS "Tank" brings Quality, Durability, and     Affordability to you.

Fashion can meet durability thanks to EVER BOOTS     "Tank" Work Boots, Premium leather felt, allowing easy wearing with Back Loop and speed hooks. They are constructed in the toughest construction, Goodyear Welt Construction. Moreover, they can be resoled repeatedly.

We are confident in our product and offer 3 MONTH MANUFACTURE on EVER BOOTS "Tank" Work Boots.
WHAT'S 3 MONTH MANUFACTURE COVERED?
-Outsole Falls apart within 3 months
-Leather Ripped due to Normal wear
-Upper and outsole Separated
Sizing:
BIG FITTING. Runs 1/2 size bigger than Timberland Boots for men, ½ size bigger than Wolverine work boots D(M),½ size bigger than Caterpillars. Shoe size
may vary to individual.
Price is $54.95
Watch Ever Boots in action below
---
BUY NOW FOR $54.95 PICK YOUR COLOR CHOICE BELOW
BUY NOW AND GET .99c SHIPPING!!
IF YOU ARE UNHAPPY WITH YOUR BOOTS JUST SEND US YOUR PAIR AND WE WILL PAY YOU BACK.  
BUY SOMETHING FOR WORK THAT WILL REPAY THE FAVOR!  
---
---
Ever boots was created by seeing a lack of affordable boots that still deliver high end quality. Our founder, Greg, started in sales for a safety footwear company. Working in the industry he realized that quality workboots where being way over priced and he set himself on a journey to provide a solution. Greg, then went to Taiwan to learn the art of making boots, learning everything from materials, style, and structure. Ever Boots was then created on the idea to be able to provide work boots that would provide all day comfort, be built to last longer, and be affordable for everyone! Since 2015 our brand has been growing strong simply because we over deliver on our word!
Great for all Construciton Workers!
No break-in period. Instant comfort out of box!

Extremely durable made with premium material.

lightweight technology making it easy to move around.

Great looking boot.
---
BUY NOW FOR $54.95 PICK YOUR COLOR CHOICE BELOW
BUY NOW AND GET .99c SHIPPING!!
---
What people like you are saying about Ever Boots!
"Purchased for hubby despite his grumbling that they weren't a brand he usually wore. He checked them over skeptically when they arrived and grumpily admitted they are well made. He wore them around the house for a couple days "to break them in" before wearing them to his mechanics job. At the end of the first day he grudgingly admitted they were extremely comfortable boots, but the rest would be when he was on his feet all day on concrete. Well, it's been two days now at the job and he is beyond thrilled with these boots. He declared tonight that they are the first boots he's ever got that required no break in period. His feet haven't hurt one bit, the tread on the soles are perfect for a garage floor, and he's super happy with them!! Time will tell how long they last with hard use, but so far, he's very impressed. We did order a half size down from his usual size after reading reviews and they fit perfectly."
"I have been wearing these boots for work and I wear them about 14 hours a day and they have held up for 6 months which is about how long my boots normally last. They are soft and light which I prefer. I will probably buy them again which will be soon because this pair is nearly done."
-Tom 
"The quality of these boots is absolutely ridiculous for what they cost. In Comfort, they ranked as high as any expensive boots I've ever owned, fitting perfectly right after the box with no need to be broken in. The material itself seems very good quality, and there were no problems with the construction everything was done as it should be and the way I had hoped it would be. I have a very high impact the job as far as my Footwear is concerned, 3 months in and they seem to be holding up fine despite the harsh environment and my over 300 lb body. If for some reason I don't get the life out of them that I hope, I will update the review. But honestly for around $50, if I get a year out of these boots I'll be ecstatic. Even more expensive boots like authentic Timberland only last me about a year. If these boots make it that long it'll be money well spent. Very likely I will purchase a second pair of them when I have some extra cash. If I wasn't using them in an environment that was certain to destroy them, I would even point out that they look pretty nice too. Never owned brown boots before, but these are pretty stylish... For work wear."
HOW WE RANK AGAINST THE COMPETITION ON AMAZON!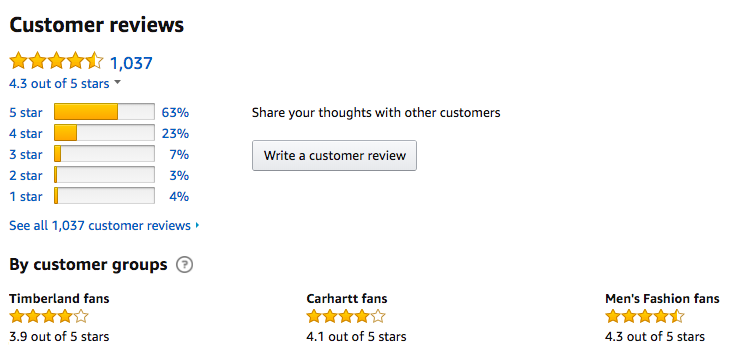 ---