What Wearables Do You Need To Prepare This Winter?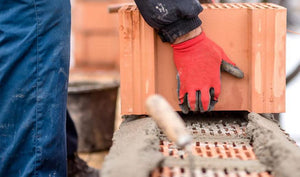 There are a lot of things that you can wear this winter in order to avoid getting cold. Besides, you would want nothing more than to enjoy the cold weather and not freeze to death. There is a reason why it is not one of those seasons when you could just go out and be yourself. You must remember to be fully clothed with all the needed wearables when you decide to go out of the house. Here are the things that you must definitely put on your list when you go shopping for winter clothes:
Construction Work Boots
Since construction work shoes are so thick, your feet are going to be protected from the cold weather this winter. Make sure that it is quality work boots by Ever boots since they use the finest materials available. They take pride in providing ultimate customer satisfaction so you are always in good hands when you order any of their high-quality items. In fact, they go the extra mile when it comes to satisfying their customers.
When you shop for quality work boots at Ever Boots, you will be surprised at how easy it is to do so. Besides, you would want nothing more than to experience ease when you finally do it online. Also, you would just need to have a device and a fast Internet connection so it won't be long before the items would arrive at your doorstep. When that happens, you know you would want to celebrate like it's 1999.
Beanies
Don't forget to protect your head as it will be the first thing the cold winds would touch. Just remember that it should fit your head properly so that it won't fly away when the wind gets strong. When that happens, you will have a hard time going after it. Thus, better see to it that it is the right fit for your head. Don't forget to pair this with a wonderful pair of gloves so that your hands would also feel warm.
Heated Clothing
You are going to feel extra warm when you wear this outside as it uses the latest in technology to keep you super warm during snowy times. In fact, this feels so good that you would not even remember to take it off when it is time to go to sleep. In fact, you would want to wear it in order to keep warm during your beauty sleep. In fact, there is nothing wrong with that and it is built to last too.
Jacket
There is nothing like protecting your upper body including your chest, arms, and biceps from the cold weather. When it rains, it pours meaning the coldness will keep on coming and there is nothing you can do to stop it. This is not the time to go out of the house with your white t-shirt and shorts as it would be better if you wear a jacket so that you would still remember to wear a t-shirt underneath the jacket.
Coat
This does something similar to a jacket except that it is much bigger so it would cover a huge portion of your body. Thus, you would not mind wearing this for a long period of time. When you buy one, make sure you have a coat rack at home as that is where you will put your coat when you get home so that you won't forget to wear it again when you go out of the house. You would even look forward to wearing it again.
You better shop at good stores that would prioritize quality over quantity so that each penny you would pay for the items would be worth it. It would be awesome if you would still be using it after a pretty long time. It means you are good at taking good care of the clothes as you would need to wash them regularly. If you do that, they would look as good as new even if you end up wearing them in the future. It is a good thing there are a lot of manufacturers that develop these things and you would want to get your hands on them as soon as possible.
Leave a comment
Comments will be approved before showing up.