A Message From Ever Boots Regarding COVID-19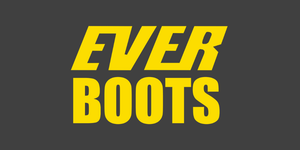 The small sacrifices we make in the coming weeks will have a major impact on how we live as a society going forward. At Ever Boots we want you to know that we're taking the necessary precautions to ensure that the work spaces of our boot manufacturing site continue to be clean and sanitary and that as an online retailer our products are still available for purchase at everboots.com. Although our boots are mainly used for outdoor projects and activities, it is advised for everyone to limit non-essential gatherings and to follow the guidelines and recommendations per your area of residence. Together we can help slow the spread of the COVID-19 virus and keep our communities healthy and safe.
- Ever Boots Team
Click here to to learn more about how you can protect yourself from COVID-19 and read tips on managing anxiety and stress.
Leave a comment
Comments will be approved before showing up.