7 Things to Wear During Spring Season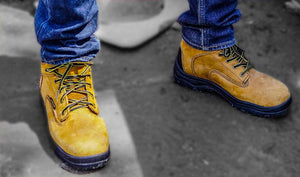 Though winter is still strong and will continue to be so at least for a month or so, thousands of people are looking forward to spring followed by the gorgeous summer months. Summer certainly offers many of us a chance to be out of our homes, spend some time holidaying, visit some beach resorts, hill stations and go in for trekking, hiking, camping and other such activities.
However, spring also means that you will have to discard your warm clothing and other such dresses and apparels that helped you to protect against the brutal winter months. There are dozens of options for you when you decide to dress adequately and contemporarily during spring. We are happy to list down seven different things that you could wear during the spring season.
Amongst the various dressing options, we will be looking at dry leather boots and wet dress shoes. We are hopeful that the article will be able to throw a clearer light and give a better perspective about the various types of dresses that are suited for the spring season.
1.   The elevated T-Shirt
There are reasons to believe that an elevated T-Shirt could be a cool, stylish, contemporary and comfortable dress that one could wear during the spring season. With the remnants of winter still very much around, you need something that is neither too hot nor too cold. Hence, it makes sense to go in for well thought out, and perfectly sized elevated T-Shirts.
You should look for fabrics such as cashmere or neoprene that could go a long way in bringing that extra elegance to the outfit that you are wearing. These elevated T-Shirts come in different colors, designs and shapes and therefore you can choose the one that suits your specific needs and requirements.
2.   The Light Jacket
One of the most common, popular and comfortable dressing options during spring is the light jacket. They are one of the best companions for chilly mornings and nights. There are many reasons why both men and women choose light jackets. They are made from materials that are light and comfortable. They go a long way in adding variety to your total spring outfit collection. You can perhaps make it even more special by adding a trench coat to give the special and classic look. There are many options to choose from.
You could either go in for denim jackets or even choose bomber jackets and if you look around the internet and even the supermarkets and malls, they are trending and are in great demand. Here again, you have many colors and designs to choose from and they are also available in many different colors and designs keeping in mind varying needs and preferences.
3.   The Easy Dress
This is perhaps one of the most common, most comfortable and therefore most widely used and in-demand dresses for the spring season. This is often referred to as the all-in-one spring outfit. It is warm, comfortable and at the same time also protects the wearer from the bouts of cool winds and weathers that continue in many places throughout the spring season. They are available in different colors and you also have many designs to choose from.
You can choose one that has a relaxed appearance to it but at the same time continues to be trendy and chic. They are available in different materials and you can just slip into one of them and begin your morning either with a walk or even take part in other daily activities. They are also available in different price ranges and therefore you can buy one that fits your budget in more ways than one.
4.   The Cropped Pant
Cropped pants have been around for many decades now. It was previously an office classic and over the years it has started becoming common even for informal wear. Today it is considered to be an off-duty stable amongst many men and women. There are many reasons why they have become a stable dressing option, especially during spring.
They offer that relaxed and special look and you can go in for both readymade ones or customize it if you so want. It would be better to go in for a pair of cropped pants that properly sits mid-waist. Further, many people, women, in particular, would like the pants to be cropped just above the ankle. The best thing about cropped pants is that it can be worn with flats as well as heels.
5.   The Perfect White Trainer
If you want to look cool during the spring season either during the weekend or during the other days of the week, you may have many reasons to choose the perfect white trainer. It has been favored by many men and women for its casual yet contemporary appearance.
These white trainers go a long way in adding that minimalist edge for those who are keen on choosing the right spring outfits. It would be ideal to choose a white trainer that is made from leather or canvas that is sturdy. Look for one that comes with clean details and has a slim silhouette.
6.   Dry Leather Boots
Yes, dry leather boots can make excellent additions to your wardrobe especially during spring and summer. They have many qualities and they are liked both by men and women. They are known for their durability and offer excellent extra protection. Further, they are also water-resistant and therefore you can wear them during spring when the ice and snow melts and the roads and thoroughfares often become wet.
They are also easy to clean and they combine comfort with the best of looks. They represent modern-day style. Further, if you are looking for eco-friendly footwear then these leather boots could be a good option. They can be maintained easily and they smell quite good and have a quality to absorb feet sweat. Look for the ones that offer the right breathing space for your feet.
7.   Wet Dress Shoes
Finally, let us briefly look into the growing popularity of wet dress shoes. These dresses could offer that much-needed protection before a rain or snowstorm. Spring begins the melting process of snow and ice and therefore you can expect the roads, sidewalks and even your backyard to be quite wet.
You can go in for leather shoes that come with a coating of stain and water repellant. They blend perfectly with the shoes and do not alter the color of the shoes, under any circumstances.
Conclusion
Hence, if you look around and do your research, you will be able to come across many different dresses, shoes, boots and other such apparel that could help in starting spring in the right fashion.
Leave a comment
Comments will be approved before showing up.