4 Features of the Best Construction Boots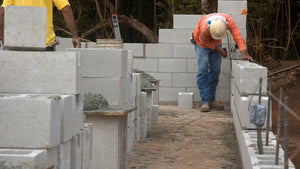 Wearing the proper footwear like a pair of reliable steel toe construction boots is critical when working in accident-prone job sites. This is due to the fact that every day is a marathon. As a result, your footwear has the power to make or ruin your day.
The amount of comfort and durability will differ from one work boot to the next. Regardless of your tasks, be sure your desired work boot has all of the safety elements you require to keep your feet safe.
A steel toe or composite cap will protect your feet from rolling or falling objects while also ensuring that the sole provides excellent traction in slick conditions. Fortunately, there are numerous solutions available to make the activity you are working on much easier.
Let's have a look at the most important aspects to consider before investing your hard-earned money in these steel toe construction boots.
Features that You Should Look for Before Buying the Best Steel Toe Construction Boots
Durability and Toughness
The total life span of a decent quality work boot for framers is the first aspect you should look for.
You must acknowledge that these work boots are generally pricey.
If you insist on getting high-quality, durable work boots for your job, expect to pay between $100 and $200 for a single pair. As a result, the work boots you buy for yourself should be extremely sturdy and endure at least the next two to three years.
One of the most effective ways to extend the life of your tough work boots for framing is to purchase at least two pairs from the start.
Then alternate days wearing these labor boots. This boosts the durability of these work boots over time, allowing you to wear them for years without destroying the soles.
Waterproof
When you operate in rainy or muddy weather, a 100 percent waterproof work boot means that your feet will not become wet and moist.
In this instance, a water-resistant boot will not be sufficient. Your work footwear must have a comprehensive waterproof feature. If you don't want your feet to become cold or wet while working in muddy or deep water environments, this is a must.
Comfort and Support
Work boots of this sort are composed of leather that is flexible, breathable, and supportive.
This material provides excellent comfort and cushioning.
Such foot support and comfort are critical if you plan to labor on a construction site for long periods of time. Even after your day's labor is done, your feet should not feel tired or fatigued.
Steel Toe Protection
Work boots with a steel toe give significant safety benefits. During framing construction, safety toe or steel toe boots protect your feet from falling things such as nails or other metal objects. 
Whether you work in the construction business or as an ironworker, steel-toed boots are a must-have. Basically, they protect your toes and feet in general while you're at work.
Buy Steel Toe Construction Boots from a Trusted Brand
Steel toe construction boots are specially developed protective footwear that comes in a range of styles for maximum workplace safety. Safety toe boots can meet a wide range of requirements, including being waterproof and puncture-resistant to keep feet safe and protected from a variety of hazards.
If you have a physically demanding profession, plan to work on a construction site, or do home renovations, it's time to invest in some steel toe boots with a reinforced safety toe. Check out our
steel toe construction boots collection
and contact us at 951-268-6549 at Ever Boots today!
Leave a comment
Comments will be approved before showing up.